The old open-faced cardboard box by my desk hasn't been touched in a long time. Maybe it's the cobwebs and the coat of dust indented with fingerprints, where I held it on my way from the garage, that makes it look so old and unappealing. Or maybe it's the bottom of the box which was soaking wet at one point, and now rests on an old newspaper, supporting a big water mark and a emitting a faint moldy odor that is the reason for me not wanting to touch it again. Anyway, it has been sitting there for a week. And me beside it.
Yet, a strange thing has been happening. Every time I think of dusting it off, of delving into it, there's this line that creeps into my head, repeating itself over and over again: …Fuck her and the horse she rode in on… Fuck her and the horse she rode in on… Fuck her…
And the box remains untouched.
Let's be honest. My reluctance is due to its content. This moldy box contains some of my writings as a young adult, writings that never saw the light of day, never smelled the fresh print.
Being an only child of two working parents and later the caretaker of my widowed mother, I had a lot of "alone-time". Not that I did not have friends to share things with, I did, and later in life they were eagerly awaiting my return to hear the story of the latest escapade in detail.
But, of course, I couldn't tell it all. Some parts are better left to the individual's imagination, it has a better effect that way.
So I shared the whole stories with myself, writing them down so I could relive the excitement later and learn how to avoid the bed ones. When the drawer filled, and the experiences grew old, the handwritten notes were dumped in a well guarded box that went with me from my mother's house to a rented apartment, then to another and yet another. Later the box was crated and put on a ship, crossing oceans, exotic ports and many languages to end up in the garage of my house in Los Angeles just as the roof gave in.
"Fuck her and the horse she rode in on".
What I am most curious and afraid to read in those decade-old yellowing pages is a two page note. It contains my future. My future as it was foretold by a seer. I can see an earmarked corner of those papers peeking from under the weight of some folders – my attempt at being organized. They are yellowy, written with a blue bell-point pen and a bit wrinkled from over use.
My future. What the hell, I guess I remember most of what was said. The parts that came true anyway. But now I wonder – do I? Did the predictions come true? And how much of it do I remember accurately?
What was foretold and what was not?
And then the most amazing thing of all: Without really believing in astrology, I've been carrying it's predictions in my memory for twenty five years.
How much of my life has been shaped by that prophecy?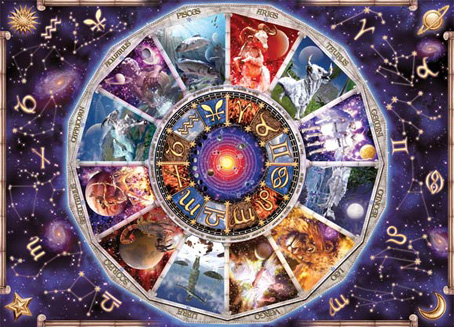 To be continued…